Registration for innovative workshops is now open: School of systemic constellations in organizations Main trainer: Cecilio Fernandez Regojo
About us
See what we do
We believe that people are the most important, which is why we support the development and building of mutual respect. We help create and implement modern solutions.
Development
We support management and employee staff on the path to professional and personal development. We help in the creation and implementation of modern solutions, while developing commitment to the performed activities.
Support
Support for the development of people starting their business in SMEs, in the terms of running a business, entering the market, acquiring clients and financial resources. We enable access to innovative services offered by the Business Incubator.
Activation
We also implement comprehensive activation programs. We research, train and advise with commitment and attention to detail. We support and work with people with disabilities and those at risk of social exclusion in order to obtain the best results.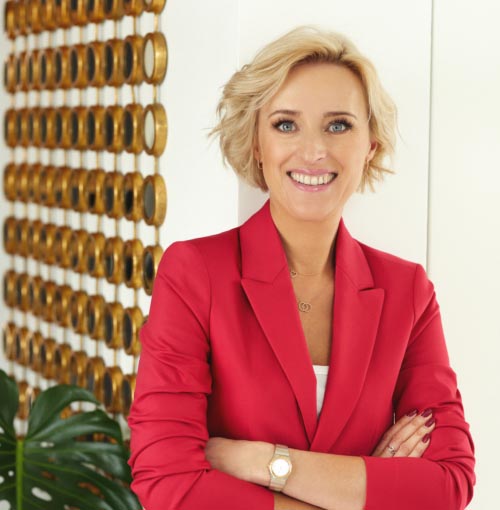 Systemowa Szkoła Przedsiębiorczości
Dominika Flaczyk
Dominika Flaczyk
President of Systemowa Szkoła Przedsiębiorczości. Effective entrepreneur, manager and economist with many years of experience in developing human capital.
A supporter of a systemic approach to organization.
"I cannot imagine an approach to the organization other than a system with a full baggage of experiences, mutual relations, ties and undiscovered entanglements."
Systemowa Szkoła Przedsiębiorczości supports and helps to develop entrepreneurship at every stage.
I invite you to cooperation.
WE COOPERATE WITH THE BEST
Our Trainers
We work with international experts and the best specialists from the business world in the field of systemic management, coaching, psychology, systemic constellations, consulting, strategy development, business plan, and marketing.
They are certified facilitators of innovative training workshops.
Our trainers are business practitioners: entrepreneurs, managers, investors. Working in many industries, they understand the real challenges faced by modern business owners.
We pay special attention to the exchange of experiences, ideas and advisory solutions, thanks to which cooperation with us is focused on partnership
Home